Android & iOS app design
Unlocking money skills with the Waldy kids app
Client - NETS
Times are a-changing, indeed. Before we knew it, our phone became our wallets, and the world has done a huge shift towards digital payment solutions. Since this seems to be our future, our client Nets decided to create a mobile application that helps kids get used to digital wallets from an early age, while also giving parents 100% security. Our role? App design. Introducing: Waldy.
Services
Branding
Design & User Experience
Copywriting
UI DESIGN
Waldy teaches kids how to manage money in a cashless society, which is a responsible role — but that doesn't mean the app needs to be boring. Quite the opposite. We searched for inspiration on how to make finances more fun and simple, wanting kids to perceive banking as something understandable, enjoyable, but also a responsibility that they're confident about. What we ended up creating was a fresh, colorful design with funny illustrations and bright hues.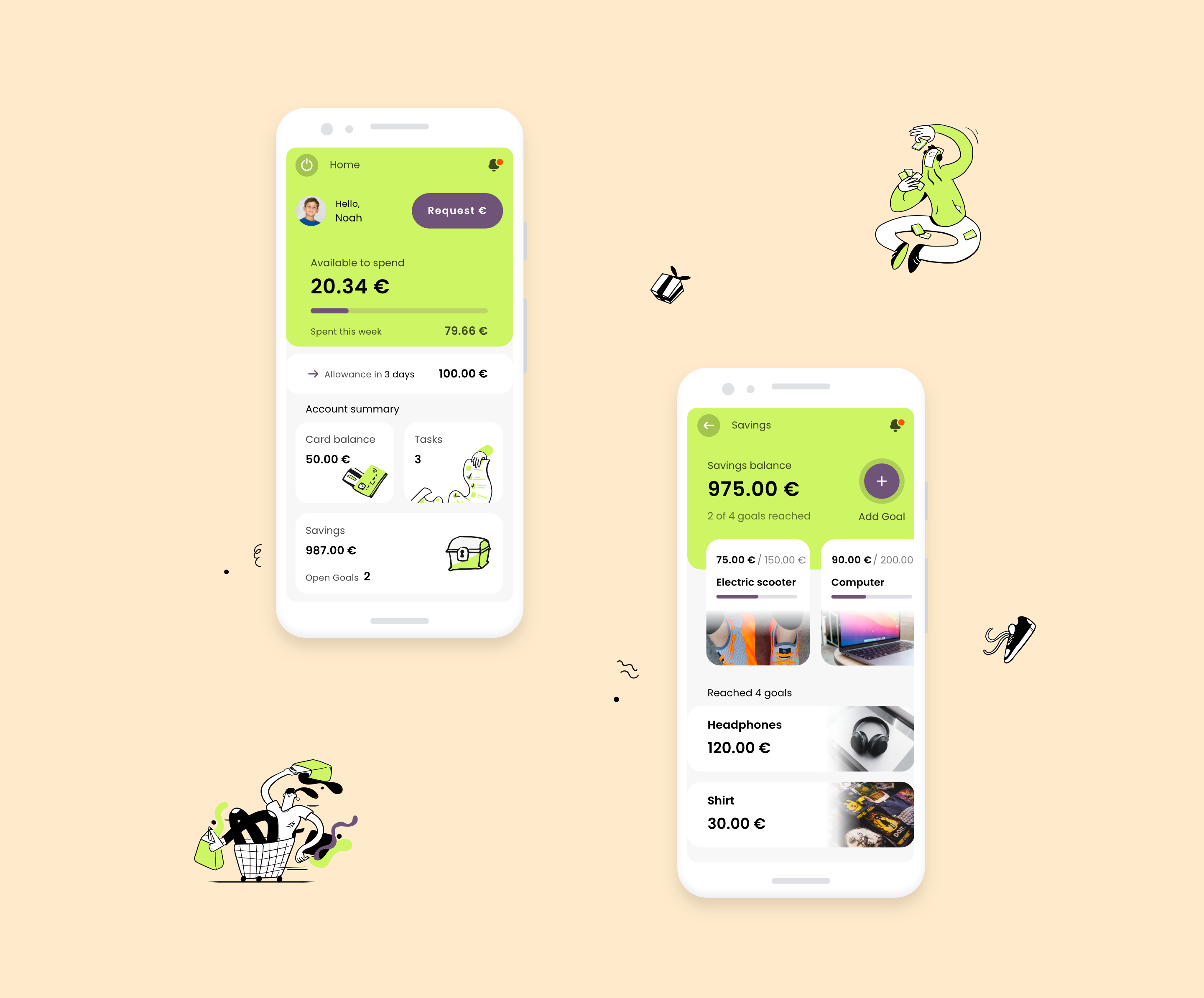 HOME & SAVINGS
The home screen consists of summary cards, where kids can see how much they spent that week, their balance, as well as a breakdown of their funds & savings. The app also lets them know when they're getting their allowance (and how much), and how many tasks are left to do. That's the basic logic behind the app — kids set savings goals and work towards them by solving tasks set by parents, therefore learning to earn and save money. The saving screen presents the total amount saved, a current saving goal and the progress towards it. The app provides the option of adding pictures of items one is saving for, which is great for helping children visualize their end goal.
Creating & reaching saving goals

Card balance & limits, preview transactions

Send money requests.
REWARDS
Via their own parental app, parents can reward kids for accomplished tasks and offer a chance to earn even more. Kids then have a clear overview of past and future tasks on their rewards screen, including the amount of money that awaits them. If repeatedly telling your kid to take out the garbage doesn't work — we suggest taking this route instead.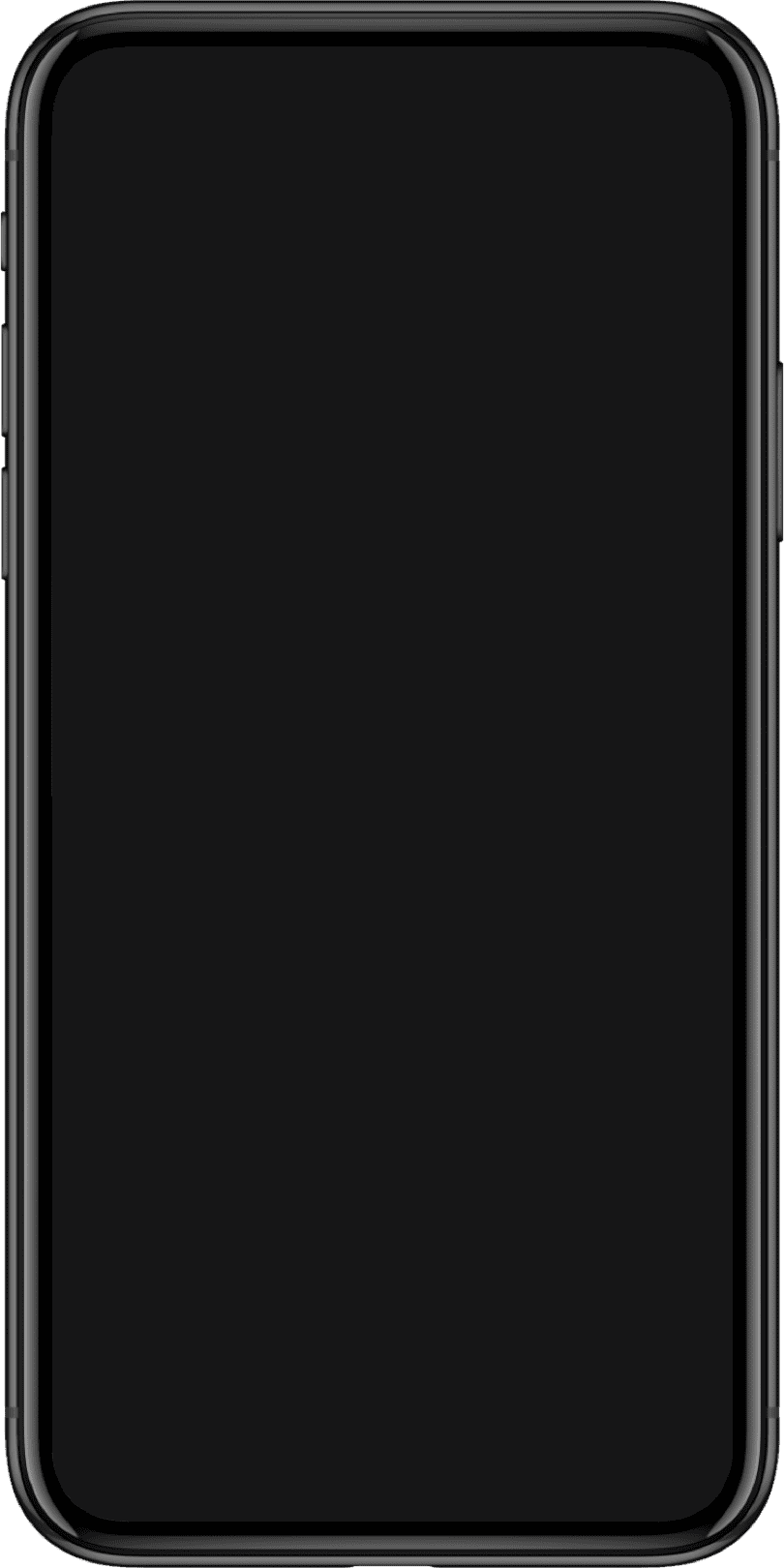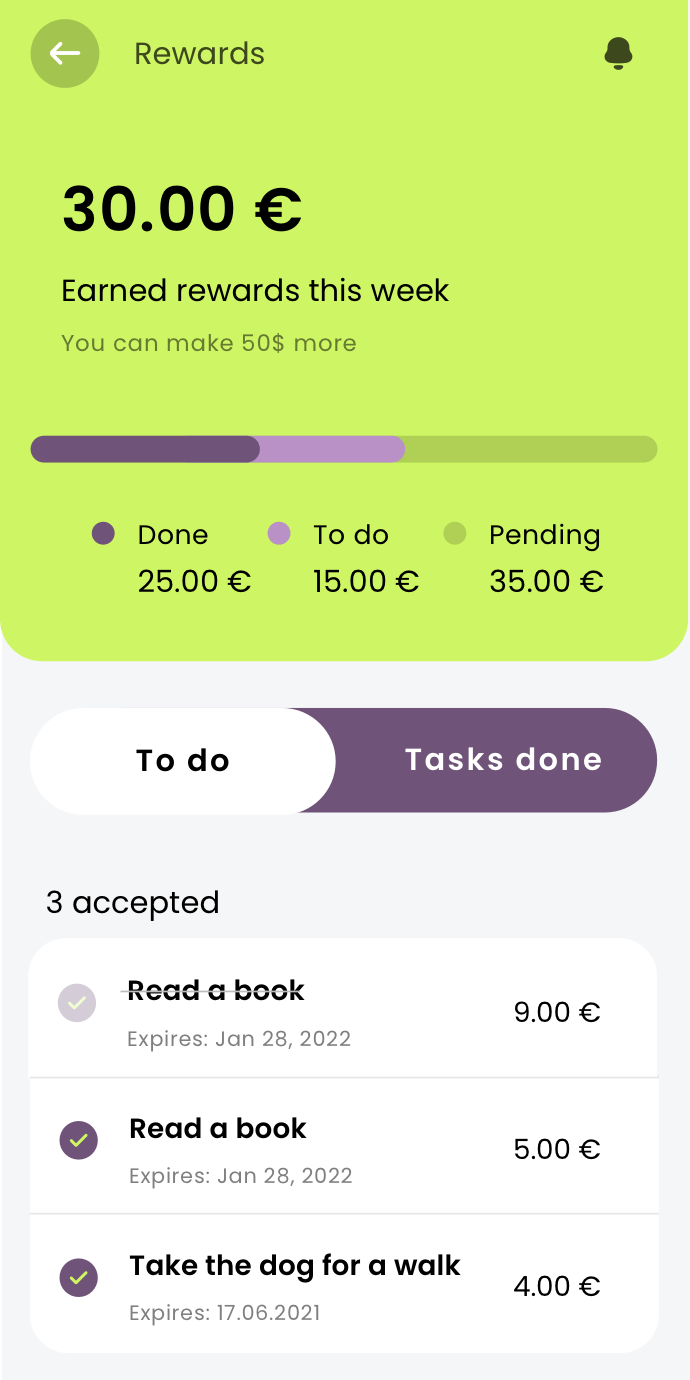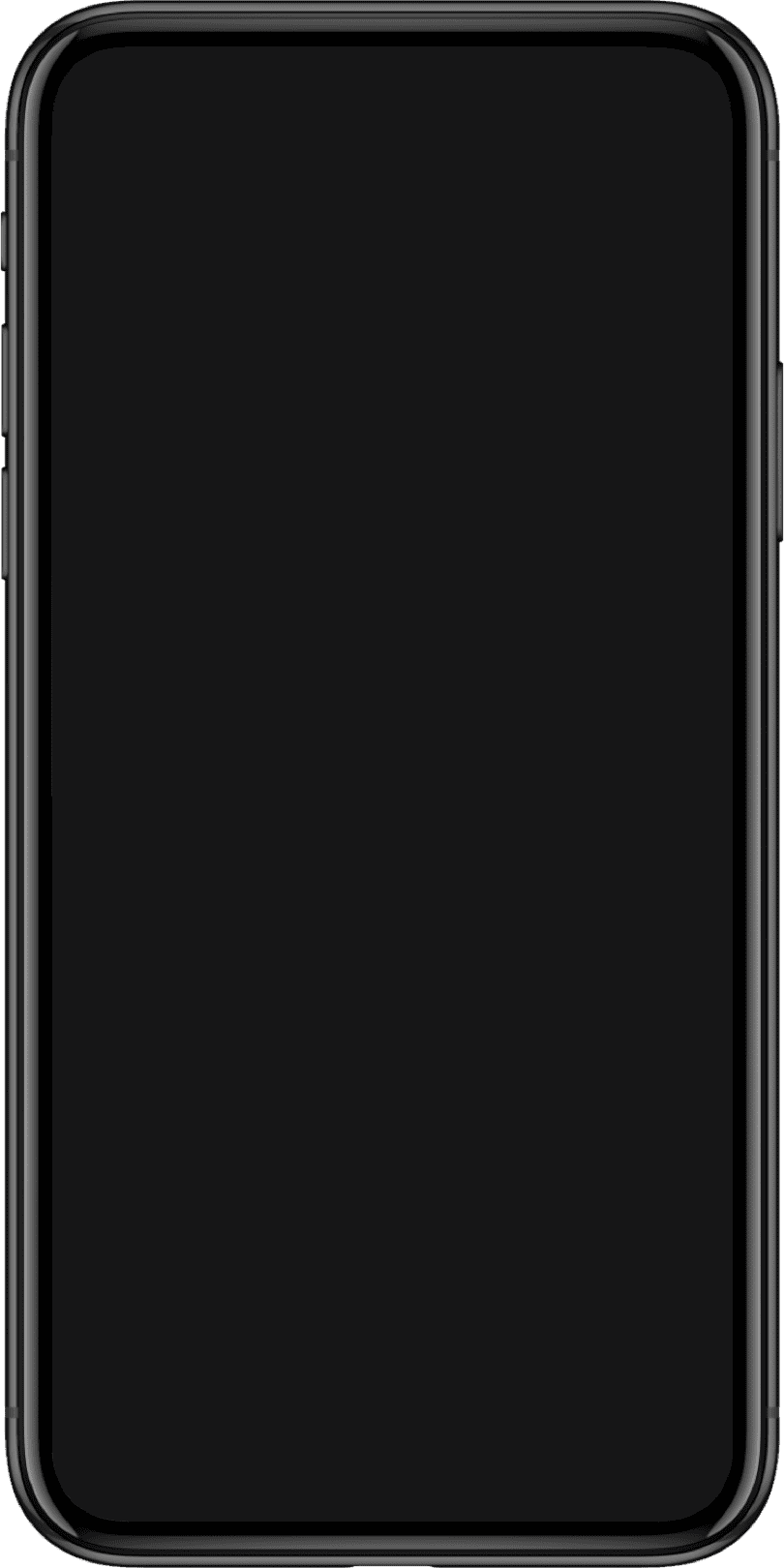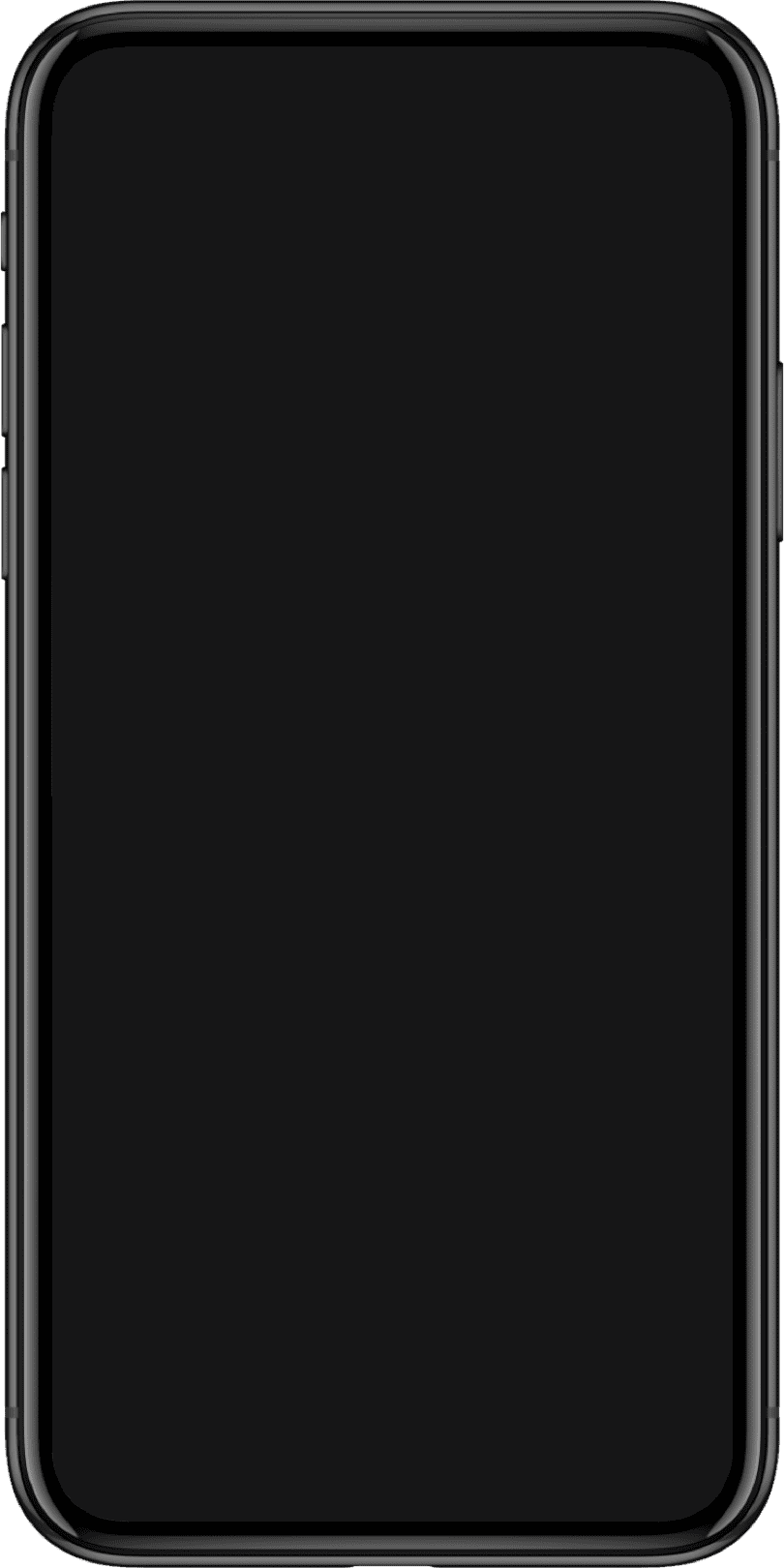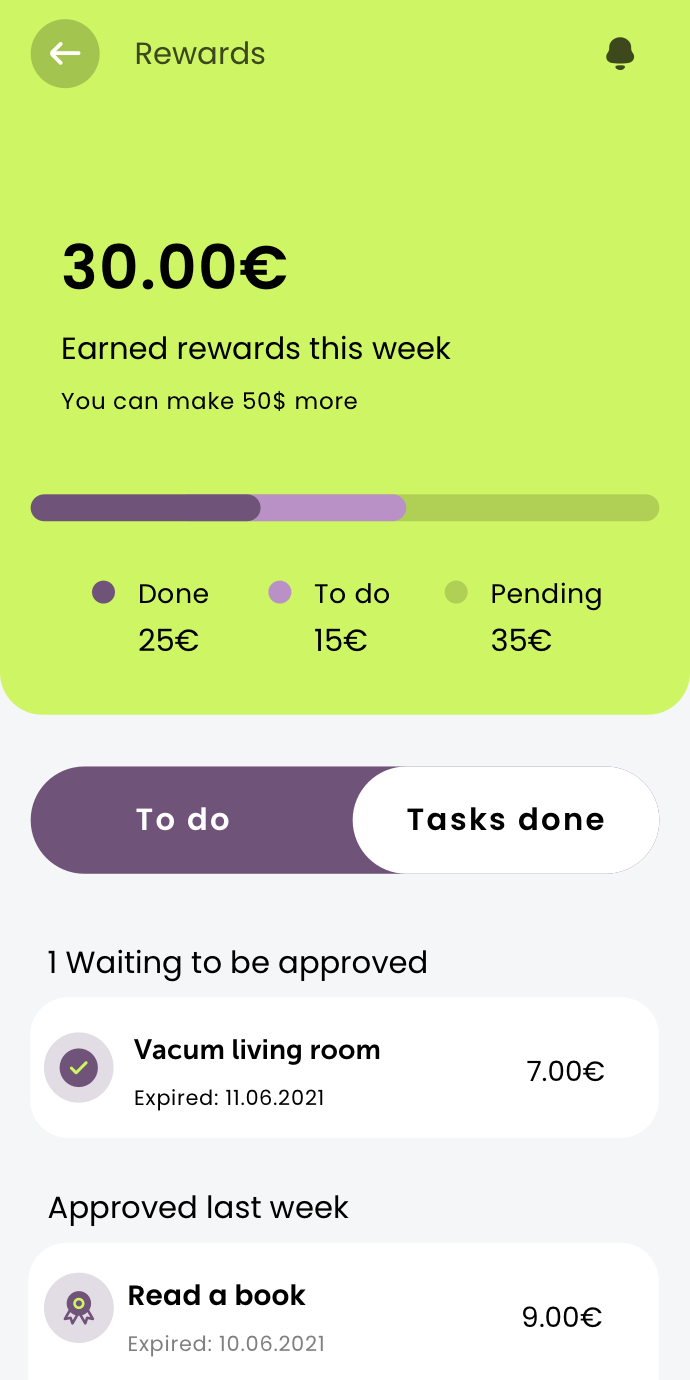 Waldy´s design is based on actual feedback from kids
One of the children´s requests was to have the possibility to change background colours. By choosing a color theme, kids can personalize their app and make it more fun & attractive to use on a daily basis.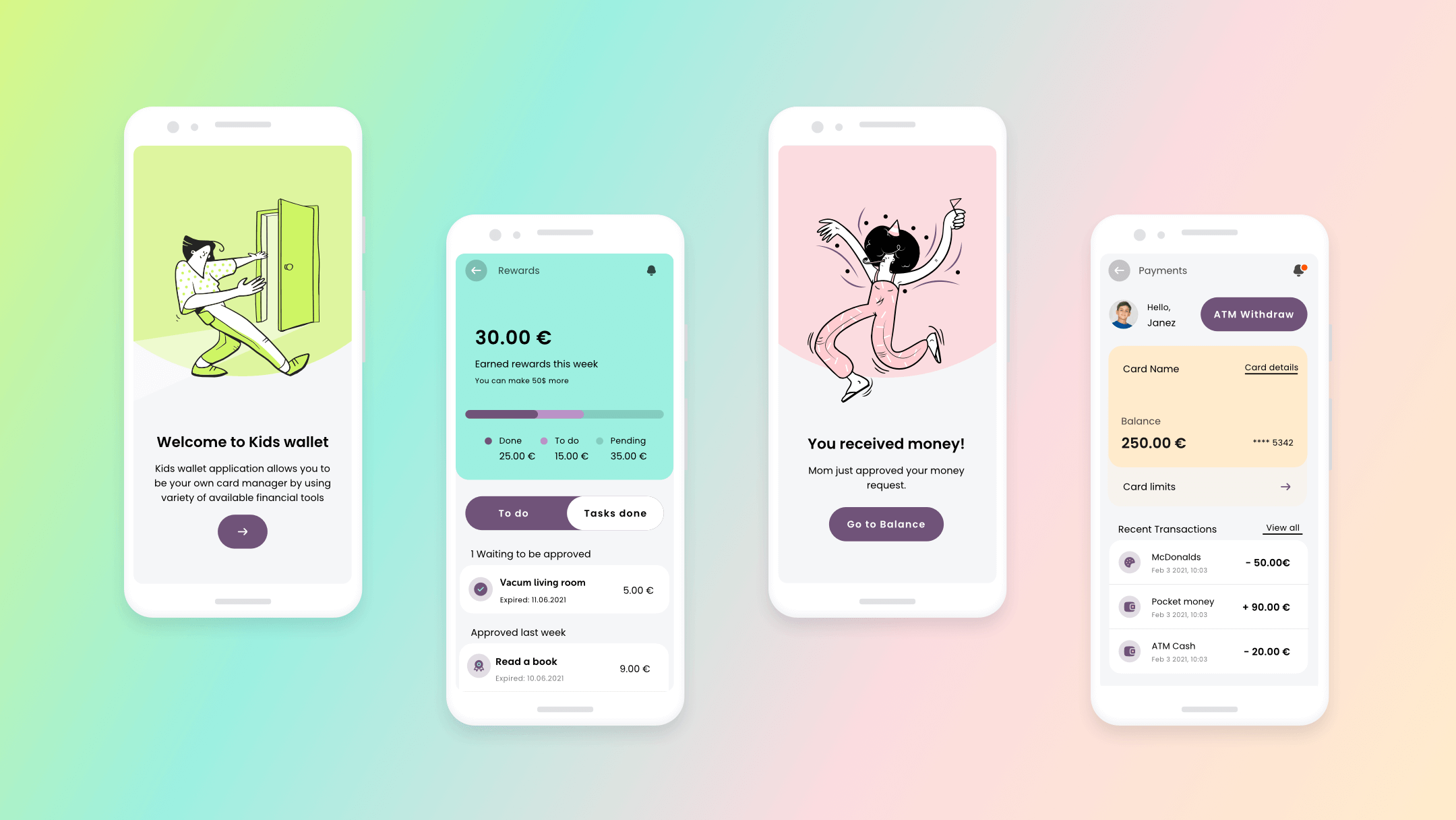 Waldy app was the finalist in the Digital Design of the Year category at SoMo Borac - an award that recognizes the region's best digital work! Check out our video case here.
" The Degordian team actively participates in our company development and ideas that we want to implement. In some segments of our business, they think two or three steps ahead of us."

Andreja Josipović

NETS.EU