Back
Concepts & Communication — July 27, 2023
Threads: Are you on it yet?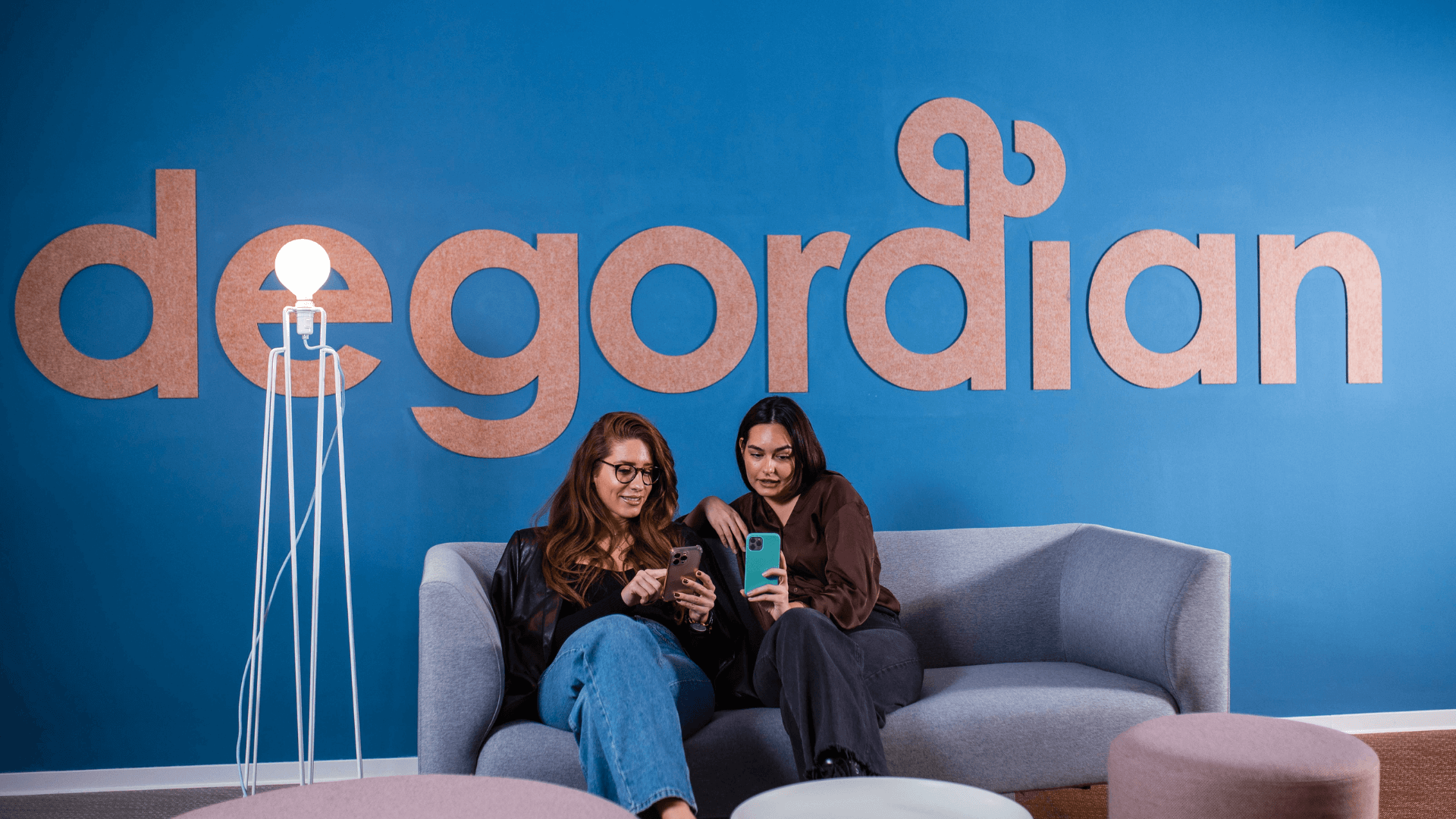 The new social network that has arrived from the world of Meta isn't news anymore. We could also call Threads a real treat for all social media enthusiasts, which exceeded 100 million users within five days of the application's launch, breaking the record held by ChatGPT and becoming the fastest-growing online platform in history. That's why we're diving into the depths of the digital ocean to explore the latest sensation taking the virtual world by storm.
What is Threads?
Threads is an independent application developed by the Instagram team, specifically created for sharing text-based updates and engaging in public conversations. According to Meta, Threads is a space where: "Communities come together to discuss everything from the topics you care about today to what'll be trending tomorrow."
Threads contains short text posts that users can like, repost and reply to. Posts can be up to 500 characters and include links, photos and videos up to five minutes long. It's a platform that combines the best messaging and short status updates, links, photos or videos. So it occurred to you too that this is Twitter? You're not the only one! 
It might be a copycat strategy, but without the hashtags. Think of Threads as a blend of your favorite social media platforms, a social smoothie. While being similar to Twitter, it allows you to reshare content easily to your Instagram story and feed. Integration with the Instagram platform is one of the main reasons for its success. 
Initial reactions – Brands that seized the opportunity
While some have been cautious on adopting the new social network, influencers and big brands have been quick to jump on the wave of Threads.
Some just came to say hello, 
introduce themselves, 
some bring old memories back, 
some were interacting with others,
and some weren't that fast. But at least they had a good excuse! 
The vibe on Threads is playful and brands are embracing humor. It's a great time to be a little experimental and learn how to improve current content strategy while being spontaneous and answering popping trends. Prepare for reacting to unexpected situations and use a relaxed tone of voice. Forget about being too official as you might be on other social media channels and focus on authentic, interactive engagement. 
Should you hop on the trend?
While Threads is currently unavailable in our region, it's not wrong to ask yourself – "Should I be using Threads?" . While it can be tempting to hop on trends, there are some questions you can ask yourself before starting a new branded social channel:
Do I have the resources to maintain the channel? 

Is my audience there?

Are my competitors there? 

What am I hoping to achieve?
If you still have concerns, let's ask ourselves what's in it for you or your target audience. There's a huge potential for social media marketers to fit Threads into their marketing strategy expanding target audience while reaching new users. You'll also avoid the challenges of starting from scratch because you'll have an opportunity to bring your brand's loyal following from Instagram when they sign up for the new app. You'll have the option to send requests to your existing Instagram followers upon signing up, and new users will do the same. 
A More Intimate Connection
Threads is all about that inner circle love, and brands can share exclusive updates and behind-the-scenes content with their audience. You'll make your followers feel like they're part of an exclusive club, fostering a deeper connection and brand loyalty. 
Engagement Party, Anyone?
Threads' exclusive nature means less noise and more attention to your brand's updates. With a more engaged audience, you'll have a better chance of starting meaningful conversations and interactions with your followers.
Young, Hip, and Happening
Threads, like any new thing in the social media world, will intrigue the young crowd, a golden opportunity for brands targeting millennials and Gen Z. 
If your brand has a particular tone of voice or you want it to have it, then being on board early on Threads is a must. Being proactive is always a great way to build brand awareness, engage directly with your audience and respond to users when they engage. 
Is it here to stay?
We just have to see how the situation unfolds once the app becomes available for the rest of the world. If you're not sure, there's nothing wrong with sitting back, eating popcorn, and watching the situation on Threads before diving in. The watch and wait strategy is underrated, but sometimes it can be useful. If you ask us, we'll always advocate you have to try it. So whether you want to pioneer a brand on Threads or simply explore the platform with your inner circle, give Threads a try and see if it's a good fit for you!