Back
Concepts & Communication — October 13, 2022
Does influencer marketing have to be socially responsible?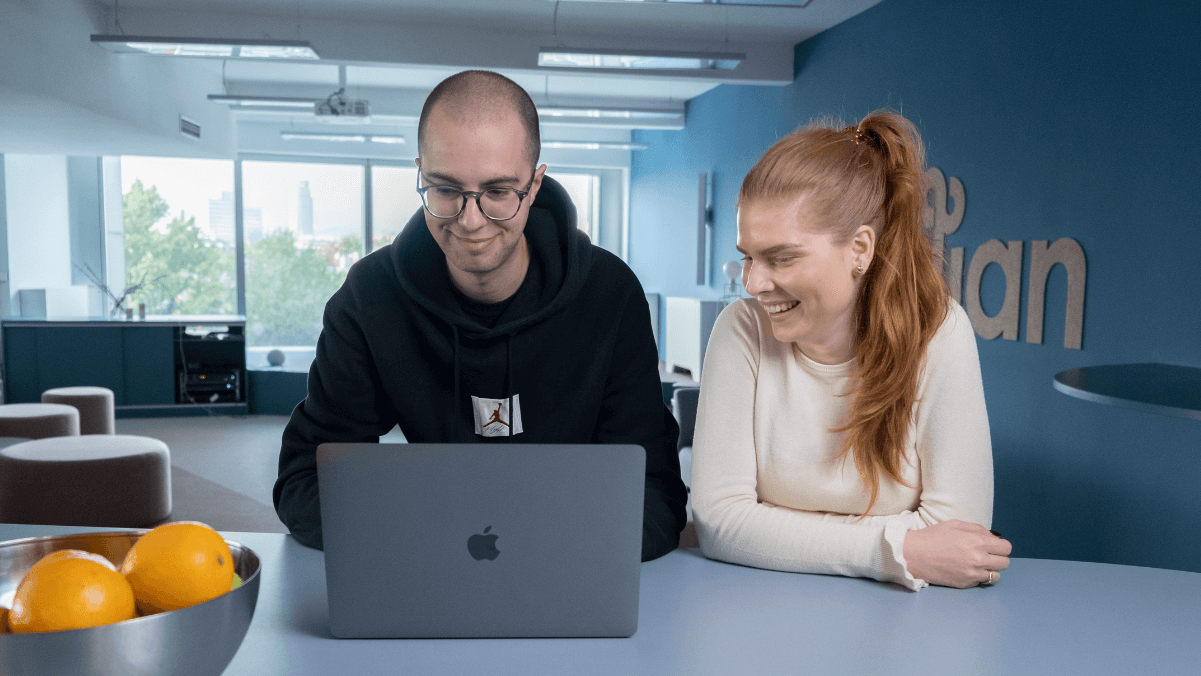 Influencer marketing is a type of marketing that is more widespread in the world than ever before and is used by a larger number of companies and brands every year. We believe you already know enough about this type of marketing, but in this blog, we will determine whether it should also be socially responsible!
Does influencer marketing show signs of slowing down?
First, I will answer this question right away — no, influencer marketing does not show any signs of slowing down on the worldwide market. Let's start with the statistics. According to research by Statista, the size of the influencer market at the global level increased by over 700% comparing 2016 and 2021. There was a jump from $1.7 billion to $13.8 billion in just five years.
Source: Statista 2022
Secondly, we can notice an increasing number of influencers in local and foreign markets. The number of channels on which influencers are represented and where they are "born" is increasing, and thus their number is also rising.
It is also necessary to say how the advertising space has increased over the years, but the relevance of certain channels through which advertisers are presented also decreases. Therefore, influencers are very important at this moment (and in the future) to give companies and brands the space to reach their audience more naturally and natively.
Social responsibility in marketing
It is always easier to start with a definition of one of the biggest buzzwords in the business world — corporate social responsibility (CSR). CSR refers to how organizations manage their business processes to achieve a positive impact on society. More precisely, it relates to the organization's taking responsibility for the effects of its activities on society and the environment.
Numbers don't lie:
77% of consumers are ready to buy from a brand that strives to make the world a better place

95% of employees believe that companies should benefit all stakeholders

99% of CSR experts believe that the pandemic had a substantial impact on CSR in companies
These numbers should be enough for you to start thinking about the importance of CSR, but below are some benefits your company would get from practising CSR in its business strategy.
It can help attract and retain employees

It can improve the target audience's perception of your brand or company

It shows a sign of responsibility toward investors

It is great that all industries can be involved in CSR
The potential of engaging influencers in the company's social responsibility strategies
As I already mentioned, the influencer market is continuously growing worldwide and locally, so is it possible to combine influencer marketing and corporate social responsibility as a business strategy? The answer is — absolutely yes!
This way of cooperation is conceived when a company or brand decides on a form of social responsibility. It can be something that the company already implements or some new idea. This social responsibility is raised to a much higher level through influencer channels, reaching a target important to the company or brand.
What are the benefits for brands/companies?
In the text above, I already singled out some benefits companies have from using CSR in their business strategy, but what can they get with a socially responsible influencer marketing campaign?
Increasing brand awareness and reach

Building credibility, trust, and reputation among your audience

Rising your content strategy on digital platforms

Increasing sales and customer loyalty
On another note, if your company focuses on minimizing plastic waste, why wouldn't you collaborate with influencers with the same goal? Finding points of interest with influencers is a great way to start. Reach out to them, and if you see that your service or product fits their lifestyle, the outcome should be great.
How to find the perfect fit?
There are many ways to find a good fit for your CSR strategy or campaign. You can use some of the countless tools that can be found on the internet nowadays and see what influencer could "fit your needs." Or, you can contact us, and we'll help you out. 
The most important thing at the end is to check some of the following information to be sure the collaboration will gain good results:
Does the influencer have an impact on their audience?

Are they credible and reputable enough among their audience?

Does the influencer match your company's goals regarding social responsibility?

Are they responsible, authentic, and sincere?

Did the influencer have collaborations with your business competition? If so, when?

Did the influencer have an escapade before, and would that ruin your collaboration?
If everything is okay with the information you checked, you should have a great socially responsible influencer marketing campaign.
Some CSR influencer marketing examples
Good example
Utočište hrabrih online – UHO
Utočište hrabrih online is a project launched in 2019 by Wiener osiguranje and Degordian as part of the umbrella project Osiguran online. There were two phases of the project in which some of Croatia's most famous influencers, such as Maša Zibar, Dennis Domian, Nika Turković, Ema Luketin, and others, participated. The primary mission of this project was to help kids facing cyberbullying with the additional help of psychologists. Through the influencers' channels, Wiener reached out to the target audience and directed them to leave their stories of cyberbullying anonymously. After that, influencers, along with psychologists, replied to each one of them.
This was a really noble and important campaign in Croatia, which was recognized by the industry. It was awarded the MIXX award as well as the Grand Prix for socially responsible business.
Bad example
BetterHelp and Travis Scott
BetterHelp is an online portal that offers mental health services, and it has been controversial to sell its users' data to third parties. As a result, BetterHelp updated its terms of service to protect itself from criticism to claim it does not sell its users' data to third parties. It also excluded the data it will share with affiliates in their group for business purposes such as advertising and optimizing the market.
To spice things up, BetterHelp aligned with the famous rapper Travis Scott after his horrible Astroworld concert in which a few teenagers died. They offered a one-month free trial for the victims and their families, which was not a good idea regarding Travis' apology and late reactions. Unfortunately, this "partnership" resulted in a backlash against Betterhelp, and they still have to recover from it.
Influencer review
Marija Nikšić, Croatian fashion and lifestyle blogger known under the pseudonym @ormarija, said: "As socially responsible business practices become more important, as businesses develop more and more ways of getting their products to consumers in a socially responsible manner, marketing campaigns and social network feeds, in general, change and reflect this trend. New generations are more aware of how their behavior impacts the world around them and opt for products that align with their values. As consumer values change, businesses that are not in line with these values will be forced to do so by the market itself, and so will the influencers whose content will otherwise become irrelevant to the consumers they are marketing to. Influencers are here not only to pander to the crowd and their beliefs but to inform them about businesses that positively impact the environment and the communities in which they operate. It is always a privilege when I can tell my audience about a brand or a product that takes note of having a positive impact on the environment, its employees, and the communities where they operate so that more people can value this effort."
To sum things up
We can conclude that CSR is very important in the company's business. With the help of influencer marketing and carefully selected channels, the company has the opportunity to reach the target audience and build its reputation and credibility in the market in a proper way.
If you are eager to learn more, check out our Detangled webinar on socially responsible influencer marketing or contact us directly!