Back
Agency — October 29, 2021
Maintaining Your Mental Health and Productivity While Working From Home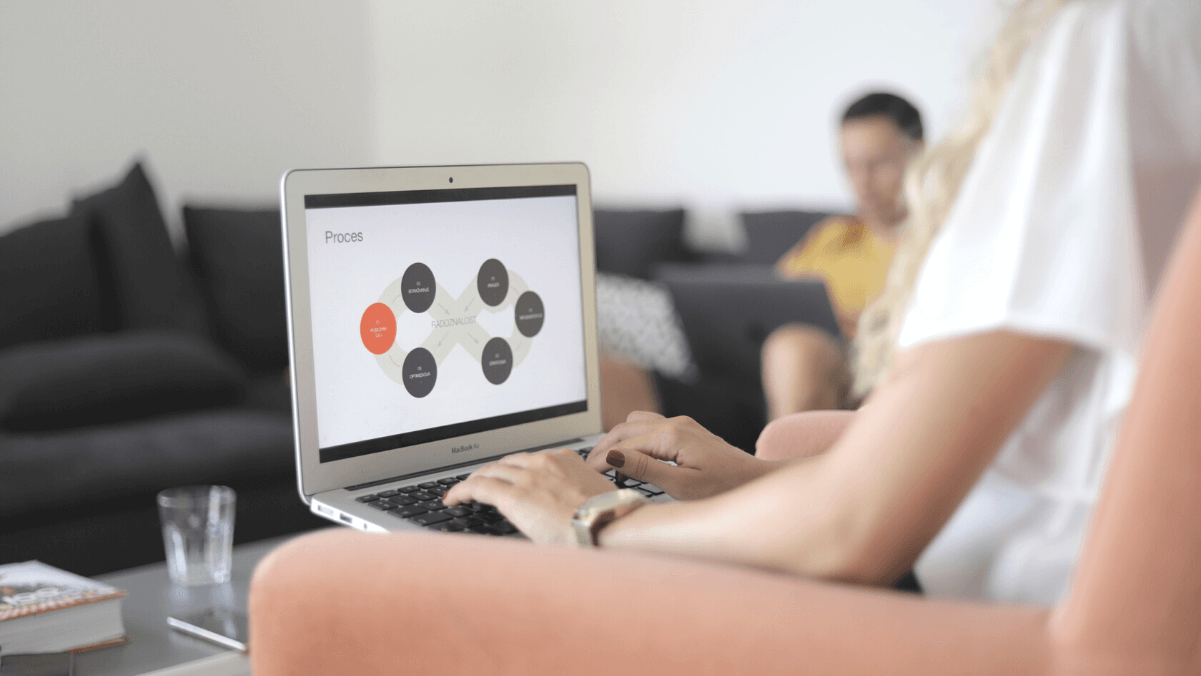 The coronavirus pandemic is still ongoing, and we are all asking ourselves if and when it will finally end. Although many modern firms were offering flexible arrangements regarding working from home even before the pandemic, many other firms weren't and found themselves obligated to do so to protect their employees' health. What was once an employee benefit, now has become the "new normal."
While we are all concerned about protecting employees' physical health, we can't ignore mental health well-being. The World Health Organisation declares that mental health is a state of well-being in which individuals realize their own abilities, can cope with the everyday stresses of life, work productively, and contribute to their community. Also, it's important to emphasize that mental health is an integral part of health and that there is no health without mental health.
What are the effects of working from home on mental health and productivity?
Cons and pros regarding working from home vary whether the employee lives alone or with a partner and/or children and other family members. It can also vary depending on individual preferences and personality traits. But to sum up, here are some of them:
Pros:
Less commuting time – saving time and money

More work flexibility – working with your own rhythm

No office distractions

Reduction in work absences

Home office perks like eating more healthy, longer sleep, etc.
Cons:
A less structured daily regime – increased need for self-discipline

Disproportionate work-life balance because of working overtime and inability to completely detach from work after work hours

Distractions at home (housework, childcare, etc.)

Increased social isolation, in general, and from colleagues

Fewer office perks like events, free lunch, access to the office gym, etc.
When it comes to motivation and productivity while working from home, the effects can vary. Some people are more productive when they work from home since they have fewer office distractions. Still, others find it challenging to stay productive due to home distraction, lack of structure, and lack of face-to-face communication with colleagues.
Here are some tips on how to boost those pros and nourish your mental well-being:
Take regular breaks – go for a short walk, stretch, do some low impact cardio exercise or even go to your window for 5 minutes and soak up the view since it will help you not to burn out and feel exhausted.

Stick to a routine

– although working from home can give you more flexibility, it is best to stick close to your regular office hours. That way, you will finish working early and have plenty of personal free time so that you won't work late hours.

Keep your focus on work

– don't turn on the TV or do complex home chores such as decluttering your closet since it will probably shift your focus from work. It is better to stick to a routine and do those things after work or do those things early in the morning before work.

Set boundaries

– when living with a partner/children or family member, it can be challenging to say "no" and keep your focus on work, but make sure to communicate your working plans for that day and tell them when you will be available for them. If possible, organize child care or plan activities for children.

Treat yourself

– do things that are harder to do when working from the office – sleep longer, cook a simple, delicious meal, wear your favorite stretch pants, listen to your favorite music, dance (no one is watching). 🙂

Stay connected

– check-up with your colleagues and boss to keep in touch with projects and essential updates.

Separate your workspace

– if possible, work in a separate room or set up a working corner in your living room so you can be more focused on your work. That can also help you to mentally unplug when you finish working.

Disengage after work

– when you finish working, go for a walk, or just leave the house to catch up with your friends/family, do some errands since it can help you disconnect from work completely and have a good well-needed rest.

Consider working from another location

– if that's okay with your superiors (be sure to check in advance), work from another location (e.g., go on a trip to another town), but make sure you have a stable internet connection. If you keep up with your typical routine, you will have plenty of time for sightseeing, exploring, and catching up with friends or family.
Here in Degordian, we believe in flexibility and want people to have the best working conditions. Our employees have the opportunity to choose a model of work location because we care about getting things done instead of where they are done. We acknowledge that every individual is different and want to adjust not only to the new situation caused by the coronavirus pandemic but also to individual preferences. In addition to choosing a model of work location, Degordian employees can decide when they want to work because we also offer flexible working hours.
If you're interested in working in Degordian, don't forget to check our careers page. 🙂