Back
Performance marketing — July 22, 2022
What is Demand Generation: Everything You Need to Know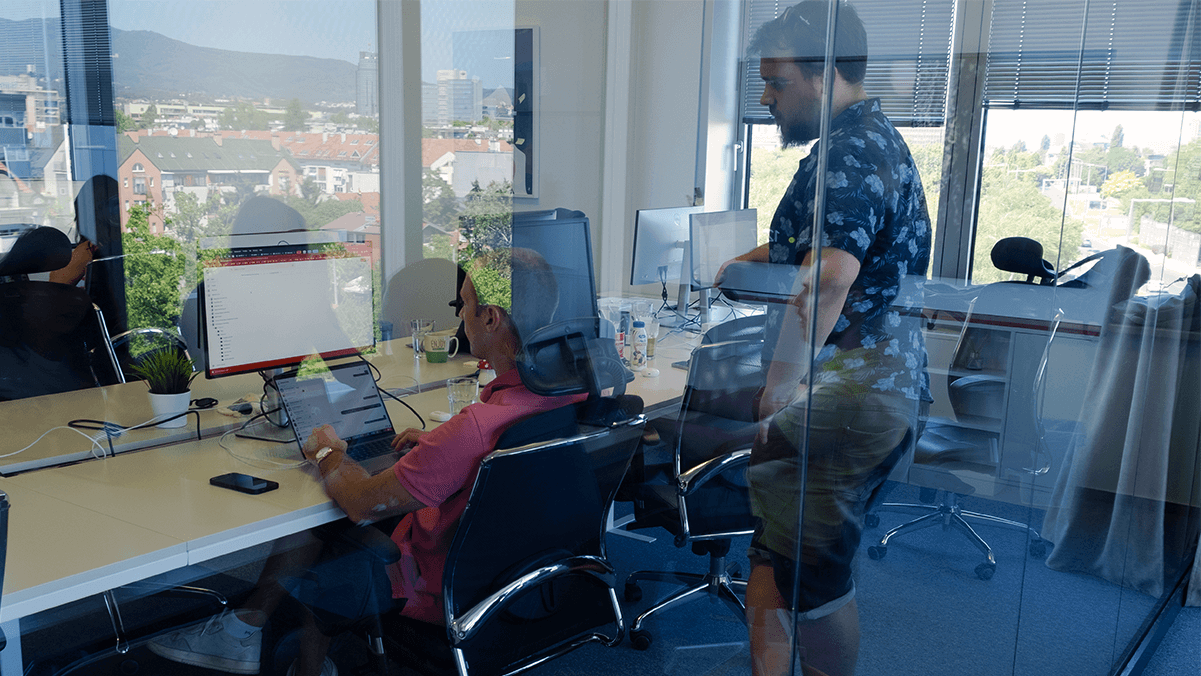 One of the biggest challenges for businesses today is getting people to want their products and services.
Our business revolves around our customers. To make customers happy, sales teams, content strategists, product owners, growth hackers, communication specialists, and analytics experts all have the same goal: to strengthen the relationship between the brand and the customer. Demand generation has an essential role in it – assisting sales and marketing professionals in aligning a company's brand and product offerings with consumer desires.
In this blog post, we will discuss a few frequently asked and also key questions regarding demand generation: 
What is demand generation marketing? How is it different from lead generation? How is it different from inbound marketing? What are the key business benefits, and why should demand generation be a part of your marketing strategy?
What Is Demand Generation Marketing?
You've probably landed on this page because you have questions about demand generation, and the first question will almost certainly be, "What is Demand Generation?"
In an industry where brand-customer relationships are crucial, demand generation is the umbrella term for various marketing efforts that create long-term engagement with the brand or business (such as lead generation, demand capture, and inbound marketing). 
It consists of a series of touchpoints to build awareness of consumers' concerns, position your brand as a trustful advisor, generate leads, sell your solution/product/service, and foster genuine brand loyalty if executed effectively.
"Long-term" is the key. Demand generation is not a simple solution. Instead, it's a gradual, all-encompassing, and holistic strategy for engagement that includes inbound marketing methods, social interactions, e-book campaigns, newsletters, pop-up events, and webinars, among others.
To create effective strategies, you must work smarter, not harder – establish regular checkpoints for determining what's working and what's not, and develop regular touchpoints with other teams who work directly with the prospects and customers — to determine what converts best.
Demand Generation vs. Lead Generation – What is the difference?
First, what's lead generation?
"Lead generation is the process of attracting prospects to your business and increasing their interest through nurturing, all with the end goal of converting them into customers." Some ways to generate leads are through job applications, blog posts, coupons, live events, and online content" – Hubspot.
Demand generation, as opposed to lead generation, is a much more sophisticated process that begins before a person enters the purchase cycle (read: becomes aware of the pain point). If you imagine demand generation as a puzzle, lead generation is the final piece required to view the entire image. It is followed by lead nurturing and sales actions to convert a lead.
(Demand Generation vs. Lead Generation. Source: https://blog.hubspot.com/sales/lead-generation-vs-demand-generation)
While these two overlap, restricting demand generation to lead generation is a massive mistake. It's evident that you can't choose or compare these two — even though you'll discover loads of publications where authors actively oppose demand generation and lead generation — one cannot work without the other.
What is the Difference Between Demand Generation and Inbound Marketing?
It can be hard to see the difference between demand generation and inbound marketing, but there is one.
Inbound marketing is simply one sort of demand generation activity. Common inbound marketing strategies include blogs, social media, videos, podcasts, newsletters, and ebooks — content-driven resources that position your business as an industry thought leader, influencer, and information hub. 
Inbound marketing focuses on producing high-quality content that attracts customers. By aligning your content and message with your customers' interests, you attract audiences, engage with stakeholders, and cultivate a brand culture. A great starting point on what is inbound marketing and how it can help your business is our blog post which explains this topic in detail.
Over time, a significant portion of this incoming traffic will convert into paying clients. Properly executed inbound marketing is 10x more effective at lead conversion than outbound (Invespcro). In addition to closing sales, you delight customers and establish long-term, sustainable relationships with your community.
Demand generation is the method and engine of marketing that bridges the gap between your company's sales, marketing, and revenue operations. It may encompass many touchpoints, such as blogging, e-mail list construction, and social media promotion — all inbound marketing methods that form a company's demand generation plan.
Inbound is a crucial aspect of demand generation that is required to acquire not only a large number of leads but also high-quality leads.
Other methods of Demand Generation
Although we mainly advocate an inbound approach to your demand generation strategy, other methods are worth mentioning, too. 
Traditional outbound/outreach marketing involves salespeople reaching out to prospects. In this situation, a salesperson starts talking with qualified leads. This method is less targeted than inbound marketing, and instead of focusing on one type of customer, it tries to reach as many people as possible.
One of the fastest ways to get people interested and generate demand in your business is to pay to be where your ideal customers spend time online using Paid advertising (outbound method). Pay-per-click (PPC) ads can help promote your content by putting you at the top of Google results when someone searches for your chosen keyword. Or, you can pay to show up in the social media feeds of your ideal customers. Back-end analytics on platforms like Google and Facebook give you a clear picture of what's working and what's not.
Another method of demand generation is account-based marketing (ABM). The ABM turns a traditional marketing strategy on its head. Traditional marketing aims to draw traffic to your website, nurture it with automated emails, and then pinpoint target organizations or businesses. Using an ABM strategy, the first step is discovering target organizations or businesses, engaging them with targeted campaigns, and ultimately establishing long-lasting relationships with them.
(Traditional Marketing vs. Account-Based Marketing. Source: www.newbreedrevenue.com/blog/demand-generation-vs.-inbound-marketing-function-vs.-method)
The five key components of demand generation strategy
The most challenging aspect of demand generation can be knowing where to begin because it is so extensive. Here is a list of the five key components:
1. Goals
When planning a campaign to bring in new customers, the best place to start is, of course, at the end.
By figuring out your campaign's end goals right away, you can build the rest of your strategy around them. For example, if you know your goals, you can figure out how many opportunities, SQLs, and MQLs you'll need to reach that goal by working backwards. And that will tell you how many marketing activities you need to do to get these leads.
2. Audience
If you know whom you're marketing to and make customer profiles, you can target your marketing efforts more precisely.
You can create personas based on what your target audience does, what they need, and what they want. And it's best to give as many details as possible.
People receive so much information these days that strategic marketing to the right audience is more crucial than ever.
Consumers have more control over which brands they interact with, thanks to ad blockers, e-mail opt-outs, and even new laws like GDPR. They can easily stop interacting with brands that don't respect how they want to be contacted.
3. Content
Once you know your goals and audience, it's time to plan and make content for each stage of the marketing funnel.
At the top of the funnel, there should be "light" thought leadership content that elevates brand awareness, shows a need and drives desire. In the middle of the funnel, your job is to educate buyers about the problems they face and help them solve those problems with whitepapers, ebooks, buying guides, and analyst reports.
At the end of the funnel, you'll send company-specific information like demo offers, case studies, and reviews from third parties to show that your product is the best.
4. Distribution
It's essential to make great content, but you also need to know how to get your message to the right people. To get content to your prospects and point them in the right direction, you'll need a wide range of activities that use e-mail, social media, direct mail, and even live events.
The method of distribution will change depending on the stage of the funnel. At the top, you'll probably use display networks, remarketing, and social channels.
At the end of the funnel, you'll use paid search and e-mail to get direct responses from prospects and turn them into qualified leads.
5. Measurement
You can't know how well your marketing activities work unless you keep track of everything.
Remember how we said you should start your campaign by figuring out what you want to achieve at the end? Well, that's only half of it. The other half is figuring out your key performance indicators (KPIs) and tracking them to see if your demand generation efforts are meeting the goals.
This includes metrics for the early, middle, and late stages, which cover the program's cost, the number of new targets, cost-per-target, the number of opportunities your campaign has created, and the amount of money that can be attributed to it. 
Analytics and operations are two areas of marketing that are growing quickly, mostly because marketers want to show the results of their campaigns. You can easily show ROI if you know what KPIs you need to track and have the reporting infrastructure set to track them.
What are the benefits of Demand Generation for Your Business?
Demand generation is essential to sales and marketing for many reasons. Here are some examples of how demand generation can help your business: 
1. Gives sales and marketing efforts a clear direction
Because demand generation helps you figure out who your target audience is and what your product's best features are, you can streamline your marketing efforts. This is also important because it helps the sales and marketing teams work toward the same goals.
2. Strengthens brand awareness
In a market with so much competition, people need to know who you are and what makes your brand different. With exciting and helpful content that gets people's attention, your business is more likely to have a solid digital presence and become a reference in its field.
3. Expands customer base
Demand generation helps businesses reach new customers by creating more marketing materials that show how a product or service can help them.
4. Attracts more qualified leads
By creating content designed to address the challenges and needs of your ideal customers (buyer personas), you can attract qualified prospects and leads, as well as build trust and credibility for your business. The more qualified the leads are, the more likely your sales team will close a deal. 
5. Helps businesses level with competitors
By generating demand for a product or service and broadening their consumer base, businesses can improve their position within an industry. Through more effective demand marketing methods, they can also assist in converting customers from competing companies.
6. Cost-cutting in the customer-acquisition process 
As the main benefit, the cost of getting customers decreases significantly, which means that the available resources are used more efficiently throughout the process. Less time and steps are needed to convince the user that your solution is the best one for them.
7. Enhances customer retention
When a business uses demand generation in its marketing and sales, it keeps customers longer. This is because they help people understand how their products or services fit into their lives, which makes them more likely to buy from them again.
8. Increases revenue
The more people interact with your brand, the more people are interested in what you have to offer. In practice, this will increase your sales because getting a significant number of customers for less money will give you a better cost-benefit ratio.
B2B Demand Generation Report – Benchmarking Data
Benchmarks for demand generation reveal how much companies are investing in demand generation, what they prioritize, and the effect it has on their demand generation initiatives. 
44% of marketers say, "Better measure the ROI of our demand generation initiatives" is their top priority for 2021. (Demand Gen Report, 2021) 

More than half (53%) of marketers say webinars are the top-of-the-funnel format that generates the most high-quality leads. (Demand Gen Report, 2021) 

53% of marketers say e-mail has been the most effective channel for early-stage lead generation. (Demand Gen Report, 2021) 

In 2021, 78% of marketers said their demand-gen budget will grow or remain the same. (Activate, 2020) 

28% of marketers say using additional account-level fields helps improve their lead scoring. (Activate, 2020) 

Ad placement and audience targeting are the top ways that advertisers drive more demand. (HubSpot, 2020) 

The top priority for marketers is generating leads. (HubSpot, 2020) 

Over 60% of marketers said their CAC has increased in the past three years. (HubSpot, 2020) 

49% of companies report that increasing customer acquisition is their primary objective. (Ascend2, 2020) 
(Source: https://www.hubspot.com/marketing-statistics)
Conclusion
Demand generation, when executed successfully, will supply sales with qualified leads and position marketing as a revenue generator rather than a cost center.
Even the best-laid plans can go astray, so you must be comfortable constructing the aircraft while piloting it. Demand generation is in a perpetual state of change, but if you can adapt quickly and make data-driven decisions, this can become your greatest advantage.
If you need help with demand generation, definitely check out more about our demand generation service or contact us!